Lavender routes near the campsite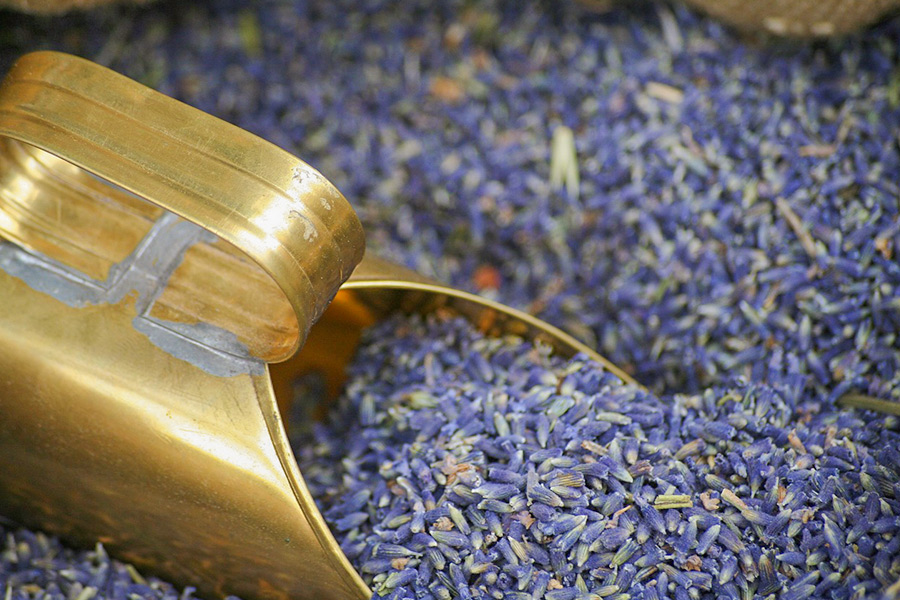 Discover all the lavender routes
The unique landscapes it shapes have made lavender a worldwide star. When in bloom, it is sought after by professional and amateur photographers alike, who immortalize its fields and landscapes. Emblematic of Provence, this plant is characterized by its incomparable fragrance and color, as well as its relaxing properties, which have been known for centuries.
The lavender route takes you through magnificent landscapes, where you'll meet producers of lavender,essential oils and other products using this plant.
Visits to make on the lavender routes in the Drôme
Lavender begins to bloom around Saillans in mid-June. The lavender route starts in Crest and takes you to Beaufort-sur-Gervanne, a village perched around its castle, offering exceptional views from the Vivarais to the Vercors, via the Saoû massif.
You will then reach Saillans, along the right bank of the Drôme. The lavender route then takes you up the Quint valley to Saint-Julien-en-Quint in the Vercors Natural Park.
You can then continue on to Die and Saint-Nazaire-le-Désert. You'll come across picturesque villages full of emotion, with their fountains in bloom, in the heart of landscapes bathed in the Midi sunshine.
Your campsite near the lavender roads
During your stay at Les Chapelains campsite, make the most of your family vacation with a trip to Chamaloc, at the gateway to the Vercors Regional Nature Park (1h drive).
You can visit the Distillerie des 4 Vallées, which offers a free guided tour full of sensations. Learn about plant distillation and the different types of stills, and take part in a distillation workshop.
If you're on vacation around August 15, a visit to Lesches-en Diois in the Haut-Diois region, 1 hour's drive away, is a must. Lesches-en-Diois holds its annual lavender festival on August 15, a unique event in the region. The event has remained virtually unchanged over the years, with a morning mass in the village church, followed by folk entertainment and various stalls in the afternoon. The festivities end in the evening with the traditional ball and fireworks.
Discover our other services