Eco-responsible quality camping in Drôme
Eco-responsible camping in the bio-valley
Au cœur de notre bio vallée, nous nous engageons pour une approche éco-responsable du camping Les Chapelains, autour d'actions en faveur du développement durable et de la préservation de l'environnement. Nous vous proposons de n'être pas seulement des consommateurs mais aussi des citoyens soucieux du bien-être de la planète, de la défense de causes environnementales et sociales. Ces valeurs que nous partageons nous rapprochent.
As a company rooted in our village of Saillans and the Drôme Valley, we can take action. Economic, social, environmental and cultural development: we are active players in our region.
In return, the region's dynamism contributes to the quality of its living environment and the availability of services and skills. A good way to attract potential new business partners, customers and suppliers. It's a virtuous circle!
Bio vallée: a region committed to the future
The Vallée de la Drôme covers 45 communes that are part of the Bio Vallée or Vallée du Vivant, a leading European rural area in terms of sustainable development. The ambition is to make it a successful example of how to preserve and enhance natural resources. For example, the project aims to achieve energy self-sufficiency, through changes in agricultural and food practices, consumer habits, and waste and travel reduction.
A global approach to developing a local, sustainable economy where new ways of living are invented that preserve natural resources and ensure access to essential services for all inhabitants.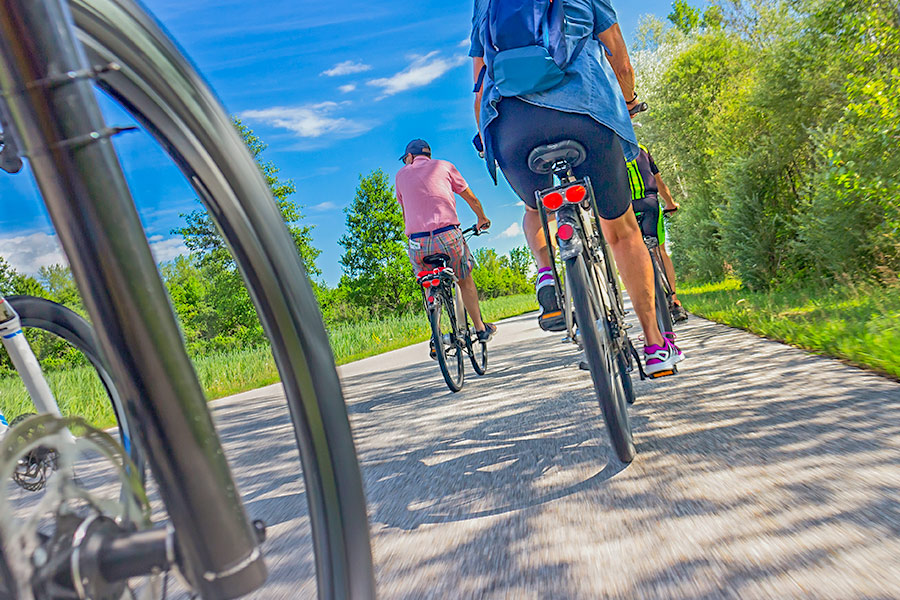 Sustainable development: a shared commitment
WATER

Ongoing search for ways to reduce consumption

Regular monitoring of consumption to detect leaks or deviations

Water flow reducers in accommodation and sanitary facilities

Sanitary fittings equipped with timed push-button taps

Selection of plant species to avoid or minimize watering

rrosage

;

no automatic watering

Informing customers about the river and the impact of dams and sunscreens on water quality and biodiversity
ELECTRICITY

Ongoing search for ways to reduce consumption

Regular monitoring of consumption to detect deviations

Exclusive use of

light sources

LED

Twilight sensor for lighting spaces

common areas

common areas

depending on darkness

Solar-powered night lighting for roadways

Gradual replacement of household appliances with more energy-efficient equipment (class A if available)
WASTE

Raising awareness of waste sorting

Recycling of cooking oils from the snack-restaurant

Selective sorting of snack-restaurant waste

Sauces (mayonnaise, ketchup, etc.) served in glass dishes

Elimination of individual packaging for breakfasts (butter, jam)

Stop selling water and drinks in plastic bottles

Reducing food waste through optimized supply and inventory management

Recycling coffee capsules
ENVIRONMENT

Wood cladding for better integration into the landscape

integration

Environmentally-friendly technologies for air conditioning in accommodation (R32)
TRAVEL

Encouraging the use of

soft mobility (cycling, walking) and public

public transport (Saillans SNCF train station, bus)

Use of a hybrid vehicle
LOCAL ECONOMY

Preferred choice of local craftsmen and companies for maintenance, construction, food and beverages:

Hygiène du Val de Drôme in Saillans

Fromagerie

Eurial in Crest

Cave Jean-Claude Raspail in Saillans

Cédric Nicolas Market gardener in Saillans

Boucherie Pascal in Saillans

Vival grocery store in Saillans
Le Coing Bio in Saillans
Royal Bernard in Grane
Glaces Merlin in Piégros-la-Clastre
François Bellier honey in Saint-Sauveur-en-Diois
Cave Saint-Maurice in Saillans

Virevolt, electricity in Saillans

Assainissement Services 26 (AS26) in Mirabel-et-Blacons

Bati 26

and Quentin Drouhet masons

in Saillans

Provence Sciage in Cléon d'Andran

Garage des Trois Becs in Saillans

Brasserie Markus in

Cléon d'Andran

Boulangerie Chastang in Crest

Couttoulin David pruner in Crest

Les Mains vertes landscaper in Montmeyran
OTHER

Supply of Ecolabel cleaning products in accommodation (washing-up liquid, recycled toilet paper)

Use of vinegar and Ecolabel cleaning products

Strict limits on the use of phytosanitary products (pesticides)

Limit paper printing and i

mpression of documentation on recycled paper

Environmentally-friendly materials and techniques for building renovation and maintenance

Regular tree pruning and maintenance by a tree trimmer

Disposable, 100% recyclable bed linen for reduced environmental impact and water consumption
Your actions during your stay
We also invite you to take action for the environment during your stay:
For shopping and sightseeing, take your bike or walk instead: it's better for the planet and more economical! Saillans' shops are a 15/20 minute walk from the campsite (or 10 minutes by bike).
Don't let the water run unnecessarily
Practise selective sorting by using the containers for glass, newspapers and recyclable packaging.
Remember to turn off your accommodation's exterior lighting and air conditioning when you go to bed, and its interior lighting when you're away.
Don't leave electrical appliances plugged in unnecessarily
Switch off your vehicle's engine as soon as possible during extended stops.
Buy from local merchants…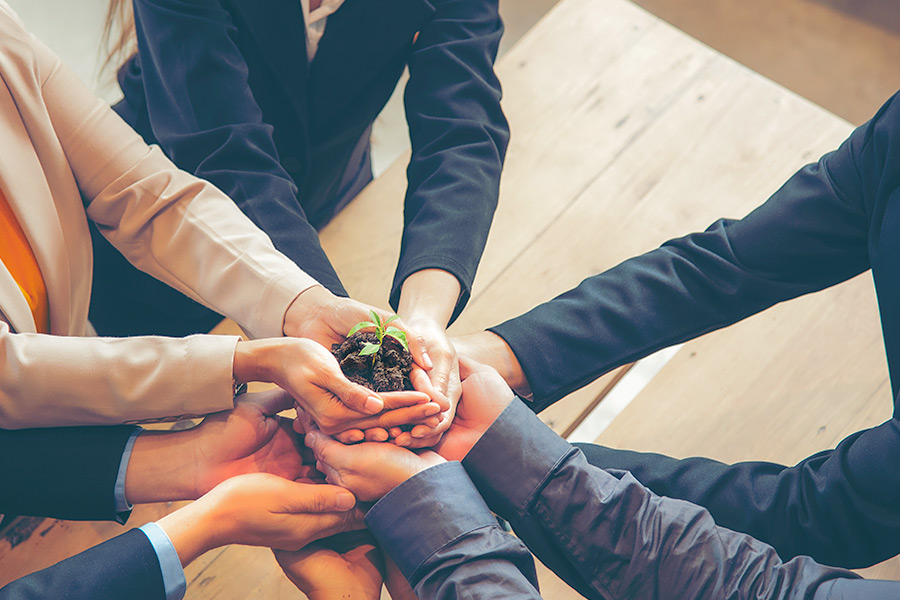 Commitment to quality
Since 2017, we've been awarded the Camping Qualité label, the quality label for campsites in France. Thisprofessional label brings together over 300 campsites committed to offering you a quality vacation.
Les Chapelains campsite has also been awarded the state Quality Tourism label. This commitment testifies to our commitment to progress in order to satisfy our customers and improve the competitiveness of France as a destination.
Camping Qualité is based on a unique, objective quality charter comprising over 700 criteria focusing on 5 areas of commitment: a warm welcome, irreproachable cleanliness, accurate and truthful information, a well-kept site or accommodation, and respect for the environment.
Joining Camping Qualité was our choice, because quality is guaranteed by strict, precise specifications and a mystery audit. Allowing us to design and improve our services according to a single requirement: quality. Every criterion is regularly checked by independent auditors as part of our drive for perfection, objectivity and transparency.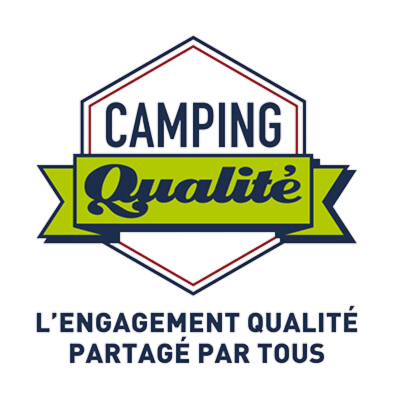 A warm welcome
For both ourselves and our seasonal workers, we pay particular attention to hospitality, availability, thoughtfulness and efficiency. This helps to ensure that your stay with us is serene, pleasant and convivial.
Impeccable cleanliness
Cleanliness and hygiene throughout the campsite, that's what we strive to offer you. From the reception area to the snack bar, from the sanitary facilities to the driveways, pitches and rentals, we leave nothing to chance.
Accurate and truthful information
Precise descriptions of facilities, opening times and periods for reception, services and activities: we provide you with complete, clear and accurate information. We clearly state our prices and strictly apply them.
Location or well-kept accommodation
We take the necessary steps to provide you with a private pitch or well-kept accommodation. We work hard to ensure that your stay is as peaceful as possible. We design and maintain our property with taste and aesthetics in mind, so that it blends in well with our surroundings.
Respect for the environment
We are committed to preserving nature and the environment, and to developing our campsite in a way that respects and protects the environment. We're constantly looking for new environmental solutions to improve our performance. In this way, we are helping to preserve an increasingly threatened environment.
Tourism quality
The Qualité Tourisme state label is awarded to tourism professionals by the Direction Générale des Entreprises. The quality of reception and service throughout the customer journey is assessed on the basis of a quality reference framework and a mystery visit.
Themystery audit showed an overall compliance rate of over 90%, and all the Brand's eligibility criteria were met. Adherence to the Qualité Tourisme™ approach testifies to our commitment to progress in order to satisfy customers and improve the competitiveness of destination France.

Slow tourism
Far from the chains and groups that industrialize and standardize camping vacations, we offer you the chance to recharge your batteries. Come and meet up with family, children, friends, lovers, for a weekend or a vacation.
In the face of mass tourism, which has shown its excesses as well as its limits, Les Chapelains ★★★ campsite supports the Drôme department 's choice to orient its tourism strategy towards "Slow Tourism". It's a form of tourism where you take the time to discover, share and exchange experiences and enjoy yourself, combining respect for the environment, preservation of local characteristics and the pleasure of traveling.
Choose "slow tourism", a sustainable vacation where you take the time to discover, share, exchange experiences and enjoy yourself, combining respect for the environment with preservation of local characteristics.
Discover the services and commitments of our campsite